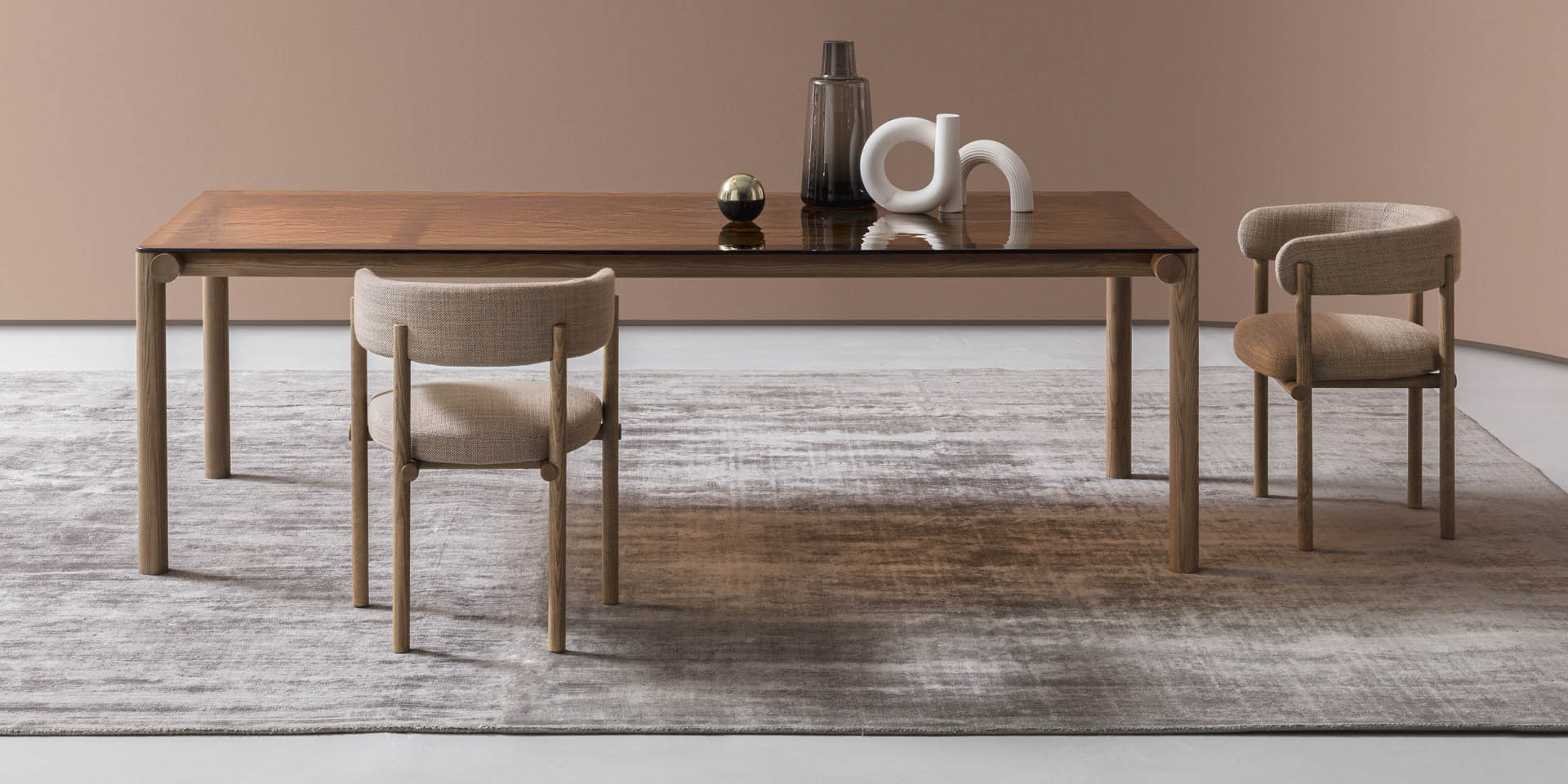 Modern designer chairs
Chairs are fundamental elements in the furniture of any house, whether it's kitchen chairs, dining room chairs or living room chairs. There are lots of types of chairs to choose from, each with its own style, design and functionality.
Alf DaFrè's chairs are available in a wooden version, upholstered and covered in the wide range of available covers.
01
FLOOR STANDING OR WALL MOUNTED
02
1000+ MATERIALS TO CHOOSE FROM
03
QUALITY 100% MADE IN ITALY
04
DIFFERENT FINISHES FOR TOP AND GROOVE
The different kinds of designer chairs by Alf DaFrè
Modern designer chairs are ideal for any room in the house. If used in the kitchen or dining room, Alf DaFrè kitchen chairs stand out for their practicality and sturdiness, as well as for their modern, sophisticated design, bestowed by the clean lines and quality materials.
The designer chairs are an important decorative element too, often chosen for their beautiful aesthetics and their ability to blend well with the space around them. Alf DaFrè's modern designer chairs can have higher or lower backrests, be compact in size to make the most of the space, or be more generously proportioned for maximum comfort.
For those who like to be comfortable, upholstered chairs are an excellent choice because they combine comfort with practicality. This type of designer chair is often used in the dining room, where comfort is essential. The different finishes of the paddings of Alf DaFrè upholstered chairs can be made of fabric or leather, to suit the aesthetic line of any room.
Lastly, Alf DaFrè chairs match and combine perfectly with our designer tables: find out about all the finishes and covers available!