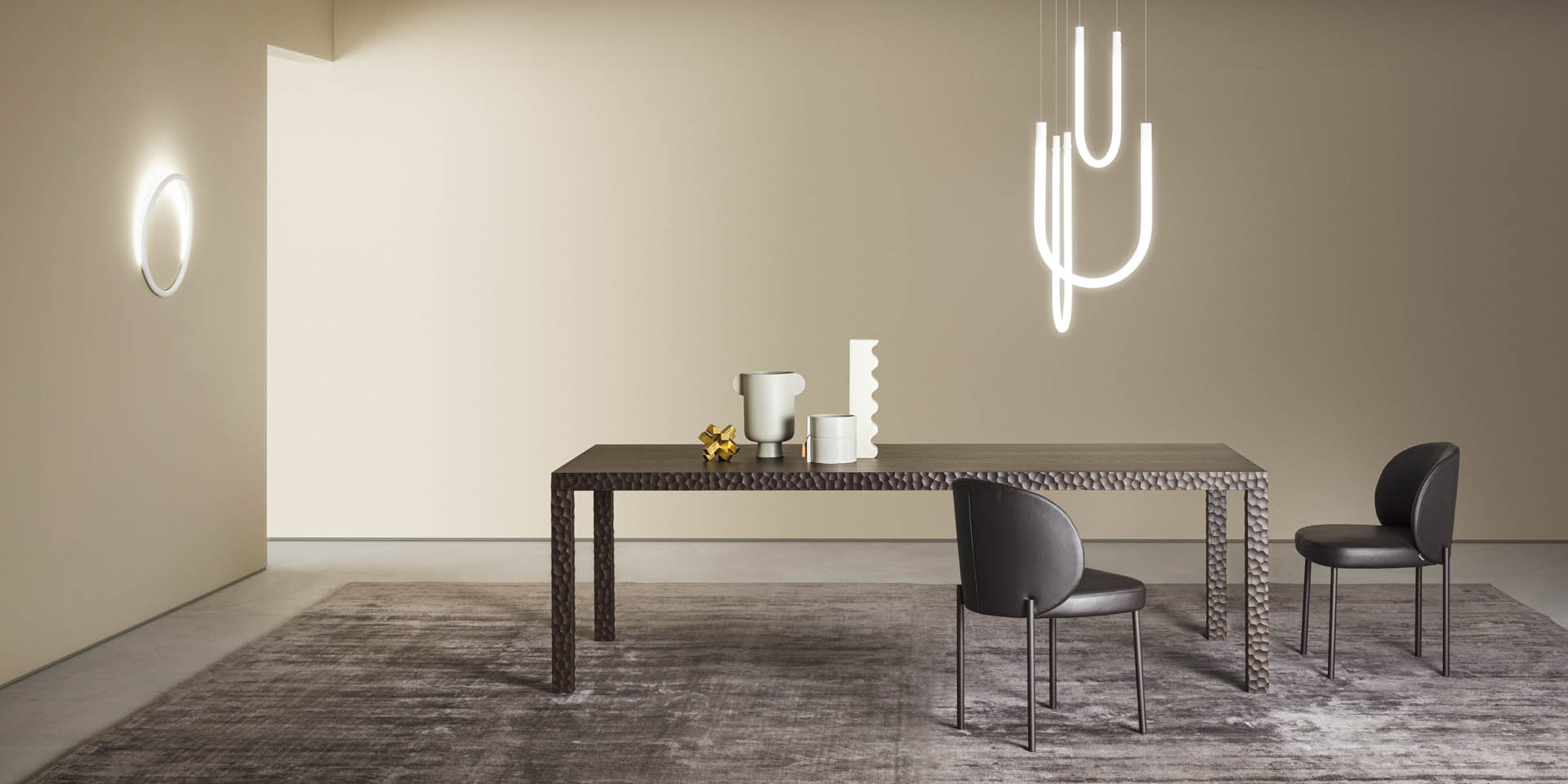 Designer tables and chairs
Modern designer tables and chairs for the living area
The undisputed stars of the living area, dining tables and chairs are always there at cherished moments with friends and family. Alf DaFrè offers fixed or extendable tables, tables in wood or metal, and also tables with marble tops. Our chairs complement them perfectly, padded and fully upholstered in fabric, leather or cowhide, or with wooden legs. Each Alf DaFrè modern designer table or chair has a wide variety of materials and finishes to choose from, for an item that is made to measure for the space it is going to inhabit.
Designer tables and chairs
01
QUALITY 100% MADE IN ITALY
02
Various types and styles
03
100+ materials to choose from
04
Logistics and reliable deliveries
Chairs and tables for the living room, dining room, study
Dining tables manufactured by Alf DaFrè come in different designs and styles, perfectly adapting to any type of modern or contemporary decor. The finishes available for our designer living room and dining room tables respond to what is demanded by total living, offering surfaces that perfectly match the living area compositions we manufacture.
The chairs were developed as a complement in the living area, with the desire to create a full, articulated range without leaving the coordination of such an important complement to chance.
Our designer tables and chairs often express the vision of renowned designers, who enhance our collections with their creations. Alternatively, our modern designer tables are conceived and created by our in-house designers, who accentuate their practical and aesthetic functions taking the experience of Alf DaFrè's history as their starting point.
Designer tables and chairs that adapt to your style
The living room and kitchen tables we manufacture are available in the vast array of finishes from the Alf DaFrè sample range, from laminates to lacquered finishes, to wood veneers.
Alf DaFrè chairs are available in the vast array of upholsteries from our sample range, from fabrics, to leathers or ecoleathers, and even cowhide.