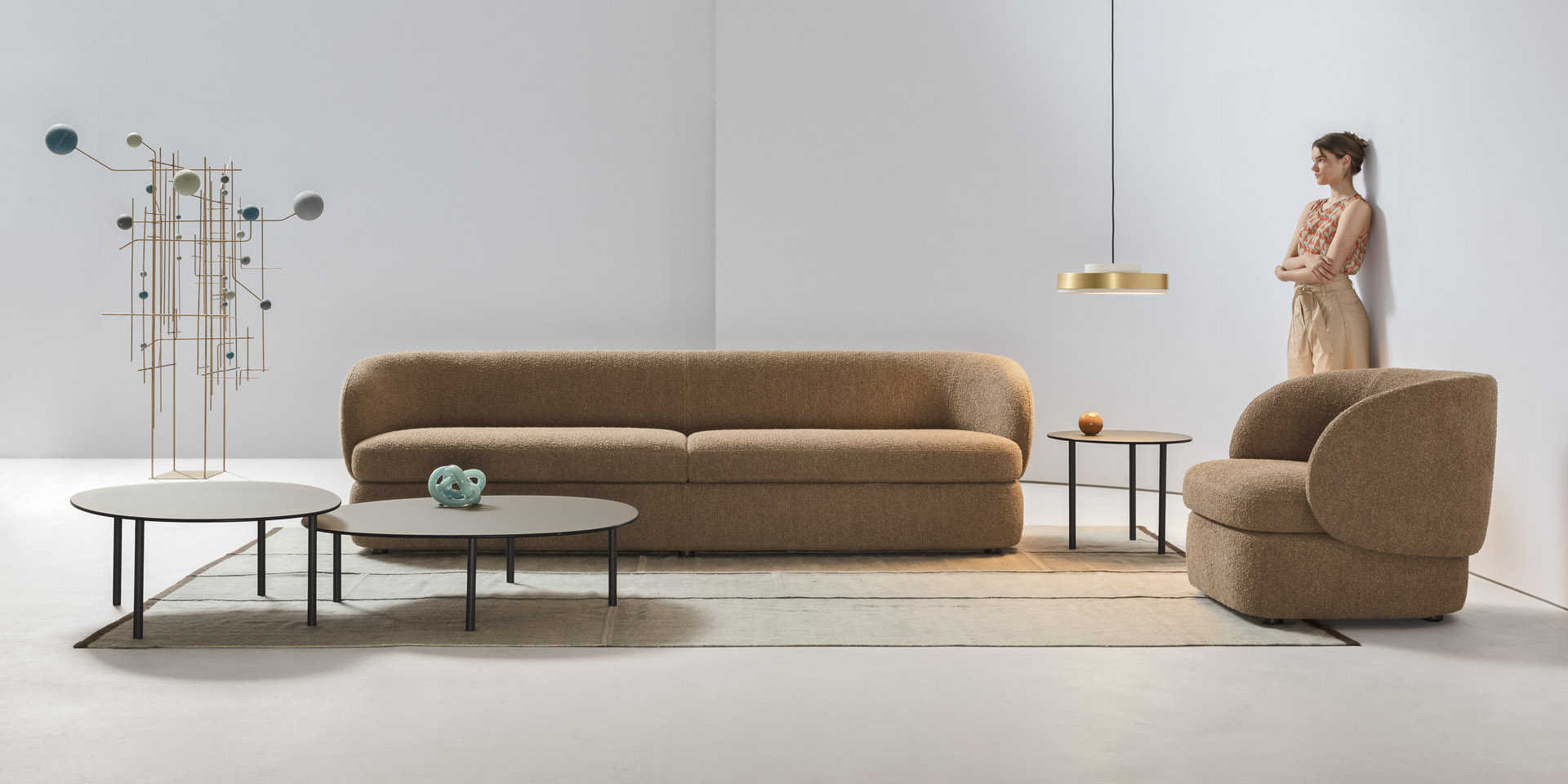 Designer furnishing complements
Modern designer sofas and armchairs for the living area
Our upholstered furniture is soft, welcoming, comfortable and made in Italy from quality materials. Each Alf DaFrè modern designer sofa or armchair has a wide variety of materials and finishes to choose from, for an item that is made to measure for the space it is going to inhabit.
Designer furnishing complements
01
QUALITY 100% MADE IN ITALY
02
100+ materials to choose from
03
Logistics and reliable deliveries
Armchairs and sofas for living rooms, dining rooms, studies, entrances and hallways
Our range of seating features corner, traditional or modular models of sofa, with end units, chaises longues, armchairs or footstools.Each modern designer sofa is extremely modular or, in the case of modular models, offers different solutions for modularity, even with the choice of two depths or of combining with back cushions or decorative cushions.
For living room sofas there are also available extendable seats, reclinable backs, adjacent bookcase units, or angled units.
Our armchairs, born from the modularity of the sofas or created as a result of dedicated projects, are the product of careful planning aimed at bringing together design, quality and ergonomics to offer style and beauty but also comfort and relaxation.
That is why our living room sofas and armchairs often express the vision of renowned designers, who enhance our collections with their creations. Alternatively, they are conceived and created by our in-house designers, who accentuate their practical and aesthetic functions taking the experience of Alf DaFrè's history as their starting point.
Leather and fabric sofas that adapt to your style
Alf DaFrè designer sofas and armchairs come in the vast array of finishes and upholsteries in our sample range, from fabrics to leathers, to innovative ecoleathers, all made according to the highest quality standards and meeting the strictest certification criteria.