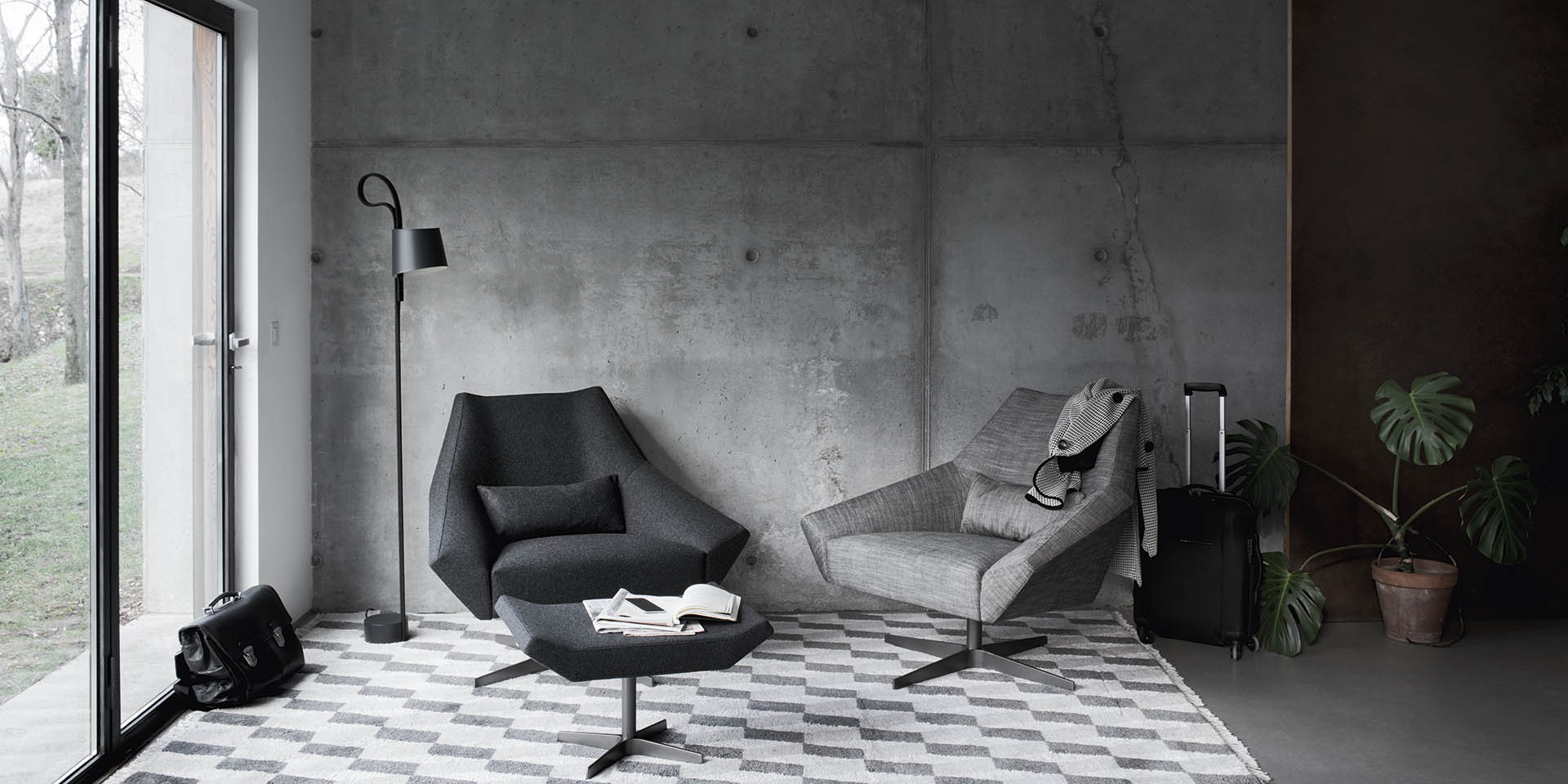 Designer furnishing complements
Designer furnishing complements for the bedroom and living area
To complete the interior design, integrate a composition and enrich the style of a room: Alf DaFrè offers footstools, desks, storage units, rugs and many other types of furnishing complements for the home, all created with the quality and care over details for which our products are renowned. Each Alf DaFrè designer furnishing complement has a wide variety of materials and finishes to choose from, for an item that is made to measure for the space it is going to inhabit.
Designer furnishing complements
01
QUALITY 100% MADE IN ITALY
02
Various types and styles
03
100+ materials to choose from
04
Logistics and reliable deliveries
Furnishing complements for living rooms, bedrooms, dining rooms, studies, entrances and hallways
Alf DaFrè's modern furnishing complements are suitable for every living area: from footstools that are perfect for the bedroom or living room, to a useful desk for the study or bedroom, to open units to make up designer walls in the lounge, entrance or hallway, and even rugs, we offer modern furnishing complements that work well in every living area.
That is why our furnishing complements often express the vision of renowned designers, who enhance our collections with their creations. Alternatively, they are conceived and created by our in-house designers, who accentuate their practical and aesthetic functions taking the experience of Alf DaFrè's history as their starting point.
Modern complements that adapt to your style
Amongst all the various modern furnishing complements for living room and bedroom, our storage units are available in the vast array of finishes from the Alf DaFrè sample range, from laminates to lacquered finishes, to wood veneers.
Alf DaFrè footstools are available in the vast array of covers in our sample range, from fabrics, to leathers or ecoleathers, and even cowhide.