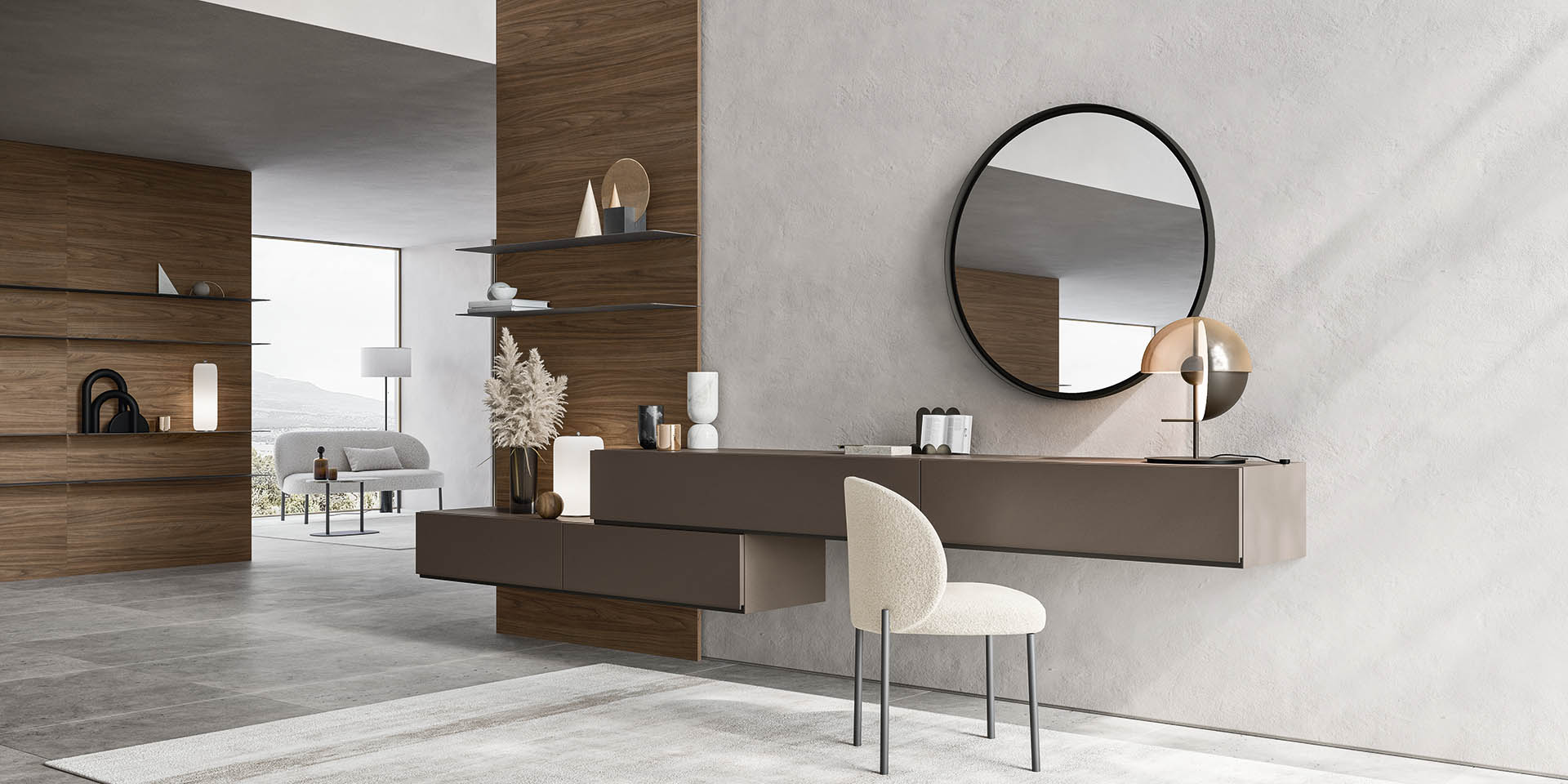 Designer bedroom storage units
Designer storage units for the bedroom area
For storing, tidying away, furnishing, organising, accommodating, containing and arranging: designer bedroom storage units fulfil various functions and reflect various styles. Each Alf DaFrè designer storage unit has a wide variety of materials and finishes to choose from, for an item that is made to measure for the space it is going to inhabit.
Designer bedroom storage units
Bedroom area
Bedroom storage units
01
QUALITY 100% MADE IN ITALY
02
Various types and styles
03
100+ materials to choose from
04
Logistics and reliable deliveries
Drawer units and dressers for bedrooms
Bedroom storage units, such as wooden dressers and drawer units, are elements that can conform to the rest of the decor or can show their own personality by combining with different elements and details. The design of the bedside tables, dressers and drawer units can stand out in the bedroom area by interacting with other furnishing complements.
The presence of a designer bedroom storage unit in a room goes beyond fulfilling its function of organising and storing things. In bedrooms, studies, entrances or hallways, Alf DaFrè's modern designer bedside tables, dressers, drawer units and tall chests of drawers become pieces of furniture that show their own personality, thanks to their unusual design and to the craftsmanship that gives them added aesthetic value.
That is why our modern drawer units and dressers often express the vision of renowned designers, who enhance our collections with their creations. Alternatively, they are conceived and created by our in-house designers, who accentuate their practical and aesthetic functions taking the experience of Alf DaFrè's history as their starting point.
Modern designer drawer units that adapt to your style
In the bedroom but also in a study, a designer bedroom storage unit can add value to spaces with widely diverging functions, discharging its function as a place to put away, put down and store items from our daily life.