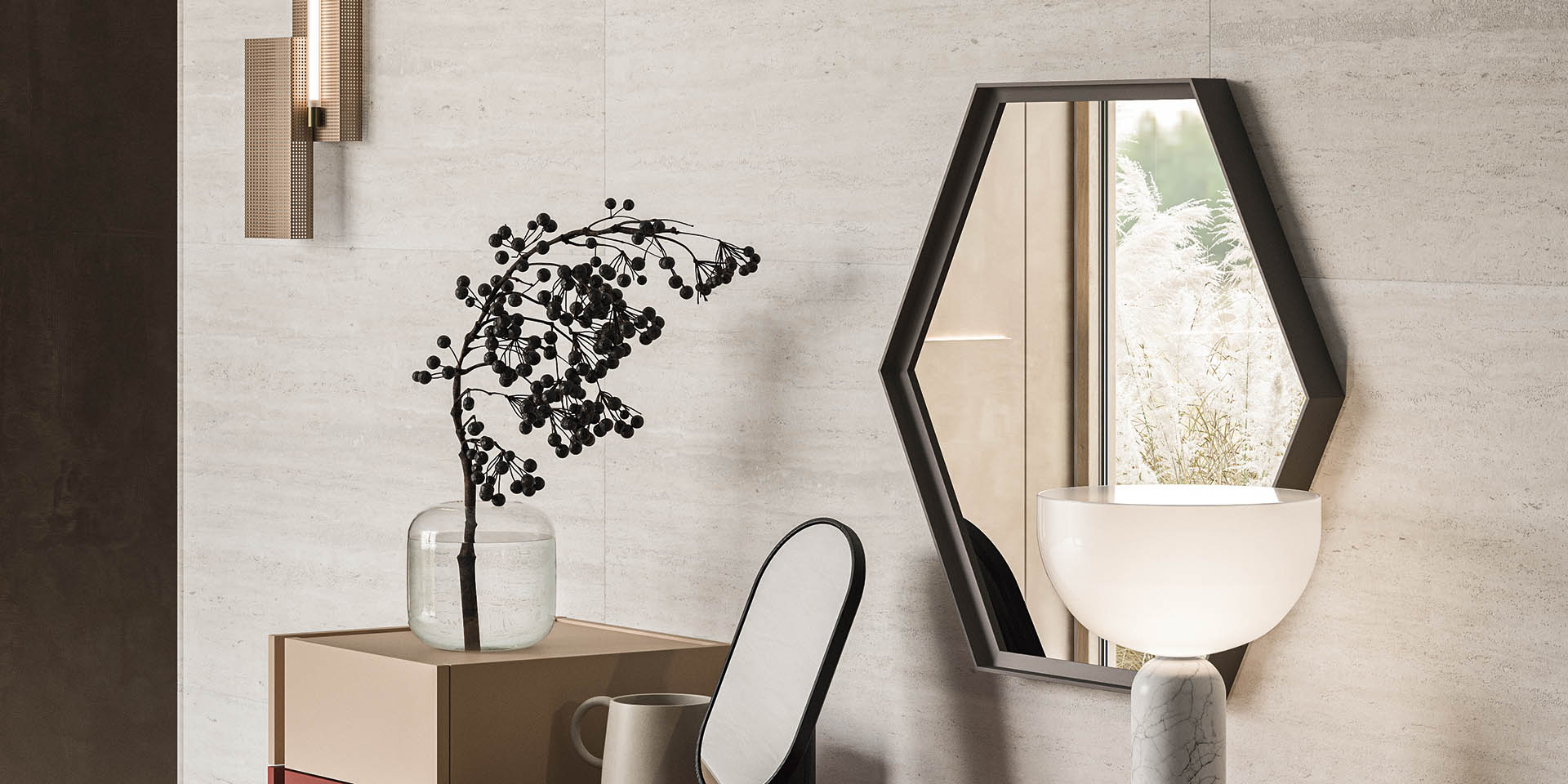 Designer mirrors for the living and bedroom areas
To reflect, visually expand a room, compose, and decorate; our modern designer wall and floor-standing mirrors are designed by the same team that creates Alf DaFrè's ranges and furnishing complements, guaranteeing perfect coordination. Each Alf DaFrè designer mirror has a wide variety of materials and finishes to choose from, for an item that is made to measure for the space it is going to inhabit.
01
QUALITY 100% MADE IN ITALY
02
Various types and styles, that can also be coordinated with the storage units
03
100+ materials to choose from
04
Logistics and reliable deliveries
Modern mirrors for living rooms and dining rooms, studies, entrances, bedrooms and hallways
Elegant and minimalist, like Enya, or ideal for creating a composition made up of mirrors alone, like Esagona, or yet again in combination with storage units like the Fil model: there are so many options with our modern designer mirrors.
So many suggestions, each with a specific aesthetic and practical result.
That is why our modern furnishing mirrors often express the vision of renowned designers, who enhance our collections with their creations. Alternatively, our mirrors are conceived and created by our in-house designers, who accentuate their practical and aesthetic functions taking the experience of Alf DaFrè's history as their starting point.
Modern mirrors that adapt to your style
The modern designer mirrors that we produce are available with or without a frame, also in metal with painted or lacquered finishes, and can always be combined with the rest of our products.